By JinlinHK |
24
December 2020 |
0
Comments
Going Environmental Friendly - Going Green!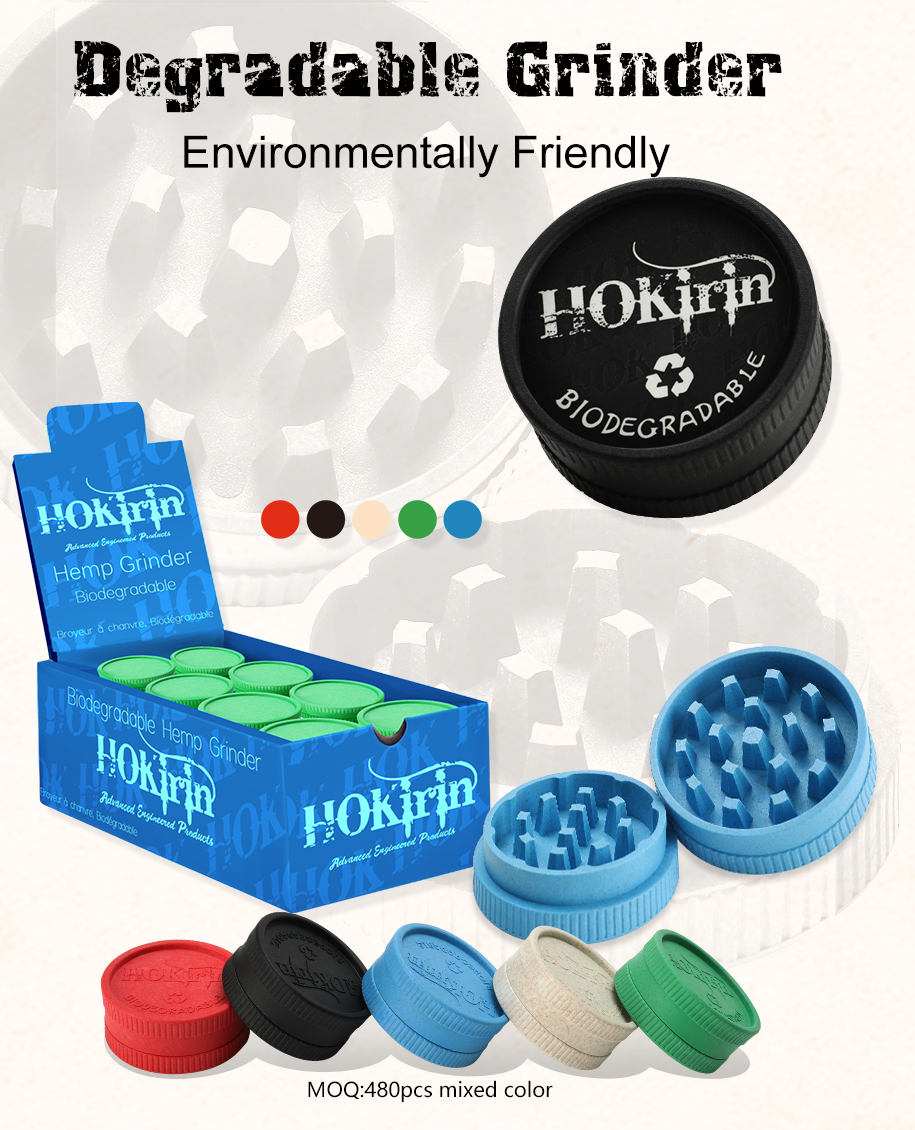 Jinlin HK is a leading smoking accessories manufacturer & supplier in China because we are constantly improving the manufacture of our products to create a tool that every smoker can rely on.
Our R&D team are focusing on contributing to reducing environmental crisis
We are serious about environment-friendly. To meet the needs of environmentally conscious smokers, our R&D lab tried worked hard and finally put up these plastic-free grinders into various of colors and designs at same time.
Made in China from 100% natural hemp with a fully compostable label, these durable little shredders offer a stylish and sustainable alternative to cheap plastic and acrylic grinders.
The 100% biodegradable grinder still performs as well as their conventional aluminium shredders. These non-acrylic grinders have the same unique design and stay-sharp teeth as the rest of the range, guaranteeing that soft, fluffy grind that is needed when a smoker is grinding herbs.
Order the new biodegradable & enviro-friendly collection
Leave a Reply
Your email address will not be published.Required fields are marked. *